By Cheer Coaches. For Cheer Coaches.
NACCC was established in 2021 in response to a growing need for better safety, community, and advocacy in our industry.
Most coaches' associations are connected to a brand, event producer, or corporation, but we're different. Untethered from the corporate agenda, we are free to focus on the things that matter most to us—achieving excellence through continued education, information sharing, and community above all.
We work with cheer coaches and gym owners nationwide at every level of expertise and responsibility. Whether your gym is big or small, amateur, or professional, established, or just starting out, college, high school, or All-Star, we encourage you to join us and lend your voice and expertise to this incredible and diverse group.

We're About Change Because It's About Time
Being a coach carries a lot of weight. You're respected, looked up to, an influencer and shaper of young athletes who are eager to discover their personal best. You'll be remembered for the lives you change and the change you help to manifest.
But it's not just the athletes whose lives you can touch. The knowledge and experience you carry with you can also shape and inspire the careers of future coaches, establishing a lasting legacy that resonates back into the world.
You want what's best for our sport, as do we. Together, we can light the way forward and make informed decisions about what's best for our teams, gyms, and industry. Become a member today and join us in what will most certainly be a revolution in sport cheer.

Membership Benefits
Every NACCC membership includes:
Member-Exclusive Video Classes
Fitness and Nutrition Support and Training
Access to Training and Certification
Seminars and Webinars
Social Platform
Networking Opportunities
Access to Event Producers in Your Area
Monthly e-Newsletter
Discounts on Products and Professional Services from Select Vendors
Cheer-Oriented Marketing Tools and Support
Events and Conferences
Committee Participation
Opportunity to Catalyze Change
We welcome cheer coaches at all levels and positions.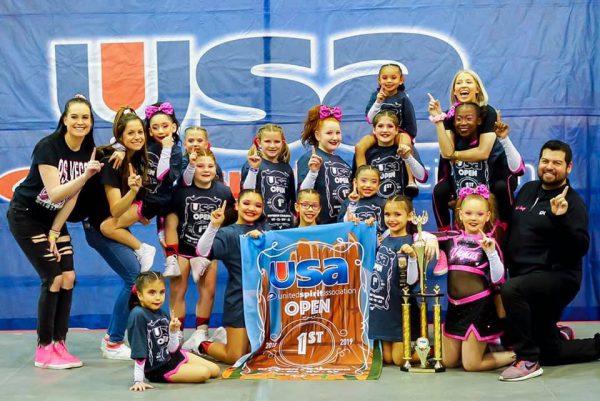 Apply for Membership
Signing up is easy. Fill out our online application, pay the membership fee, and activate your account.
Once your application is approved, your member portal provides access to resources, classes, articles, and ebooks on topics relevant to you and your gym. This is where you'll connect and communicate with other NACCC members, join committees, and take advantage of opportunities as available.
Still have questions? We're here to help! Drop us a line and a real person will respond.